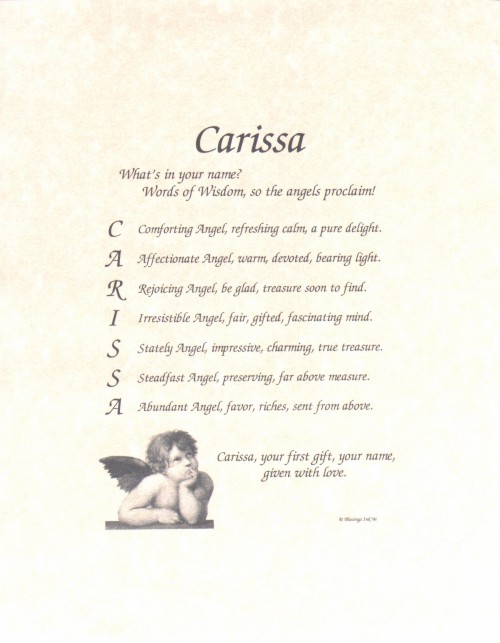 In Loving Memory of

Carissa Ellen Hunsaker

10/19/94 - 10/20/95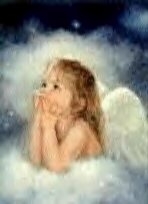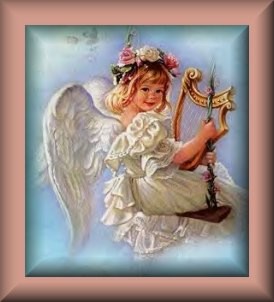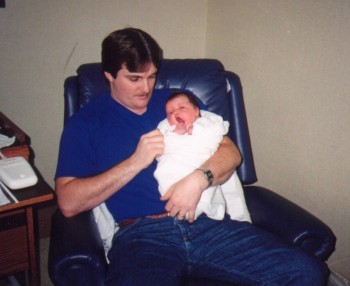 OUR BABY CARISSA

I'm Debby (short for Deborah), Carissa's Mom.  I am married to Kevin, her daddy.

We live in Bryant (outside of Little Rock) Arkansas.  This is a second marriage for both of us.  Our angel is our daughter, Carissa Ellen.  She was born October 19, 1994, which was on our 3rd wedding anniversary date, what a special treat.  We both have children from the previous marriages.  Amanda, Brad, and Ashley.  Carissa was a wonderful addition to a new family together.

I thought long and hard for an unusual, special name for her and I wanted it to start with a "C".  We decided on Carissa.  Her middle name was my mother's and mine.  My mother was so pleased to be included.  She weighed in at a healthy 9 lbs. 12ozs.!!  I was 40 years old when she was born, 17 years since my last child was born and people thought I was crazy starting a family over again.  But I was loving every minute of it.  She was such a joy, so beautiful, so happy all the time.  Her little face just beamed and those bright blue eyes sparkled like stars.  She was always smiling, so very content as if she knew something the rest of us didn't. 

We stopped our very busy lifestyle when she arrived and tried to spend every possible minute with her which now I don't regret a moment.  I hated returning to work and putting her in daycare.  I wasn't very impressed with the only one that had a space available for her age but it had to do.  I went to see her every day on my lunch hour to keep an eye on things and visit with her.  Her first birthday arrived on a Thursday but we wanted to wait to celebrate that weekend so my husband's parents could come from out of state.  On Friday, the next afternoon, October 20th, 1995, I got a call from her daycare, "please, come right away, something's wrong with Carissa."  My heart instantly sank, my motherly instincts told me it was something really, really bad.  I won't go into all the gory details but when I arrived, I found my daughter lying lifeless in the back of the ambulance. 

I knew she was gone.  The story we got was that her crib siderail had come apart at one end and separated enough for her to fall through it and get caught in between.  She was trapped there unseen, for no one knows how long.  She had suffocated.  They called 911.  The rescuers worked desperately to revive her but to no avail.  She was rushed to a hospital where they tried also, but it was too late.  My little angel was gone, God had taken her home hours ago.  Her story made the news for a few days, which didn't help matters any.

So, instead of having a birthday party, we had to have a funeral instead.  I tried to make it as special as I could, with 50 pink and white balloons and all I could dream up.  With my family's help, it was quite a beautiful service.  We released the balloons at the close.  There was a huge turn out for the funeral.  The accident had rocked our city.  Every parent stopped to think, it could have been me and they hugged their child extra close.  Her daycare closed its doors permanently, probably to avoid a lawsuit and the scandal.

We've had our ups and downs struggling through the past seven years of our grief journey.  You do whatever you can to get through it.  We renewed our wedding vows in August to move our wedding anniversary to a different time of year.  We've attended bereaved parents meetings regularly, and try to hold the hands of those to follow us.  It's a very difficult road, some days are so dark and low, and some days you remember the good times, the precious memories.  Our lives are forever changed but we're so grateful to have known and held that precious little angel if ever so briefly.

Carissa Ellen, you will be forever loved, remembered, and dearly missed!!!!

Mom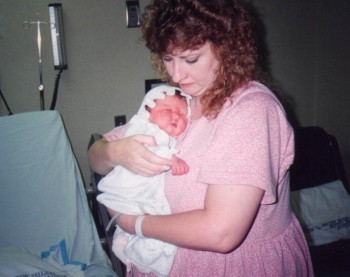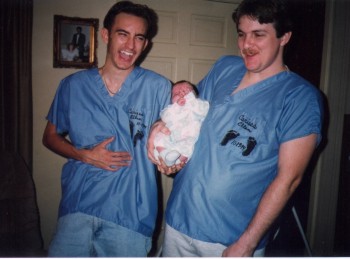 Proud Dad at the Hospital

Mom Ready to Take Her Bundle Home

Dad & Brad - "Guys, I Couldn't Help It!"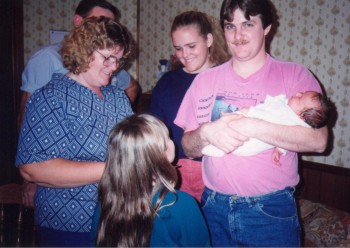 Happy Hunsaker's Newest Arrival, Carissa !!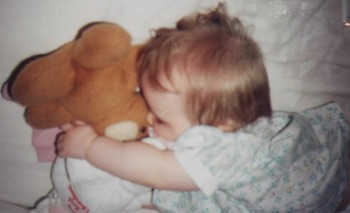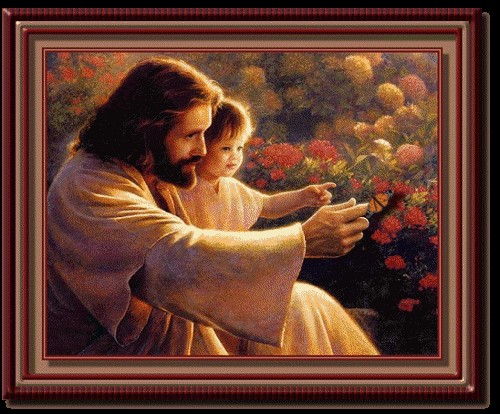 Now an Angel

She came as a baby, a peaceful passing to us up here,

Too young to leave family, just a day plus one short year!

Her smile is God's blessing, for earth and here above,

With her sparkling blue eyes, she radiates such love.

Balloons floated gently, as tears marked that day,

A city saddened, what could anyone have to say?

But she's come to Heaven, know this to be so true,

She has been pampered and raised, by a caring Angelic crew.

Visits are made daily, to her family with great joy,

Remembering hugs and kisses, and her favorite toy.

Not seeing or holding her, has been difficult to bear,

Wishing to go home at night, and find your baby there.

The baby is now an Angel, with special things to do,

She helps to care for others, and watches over all of you.

So imagine her presence, and the warmth her smile brings,

Think of Carissa Ellen, and she'll caress you with her wings!

- Created for Carissa's Family October 2002

  by Dan Bryl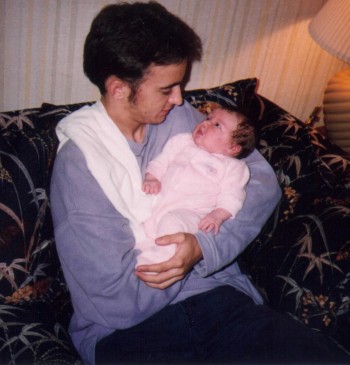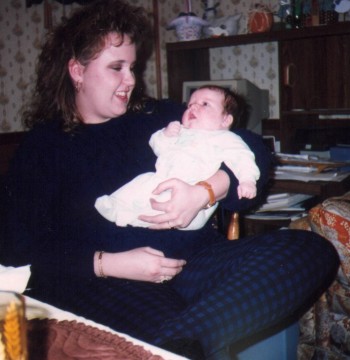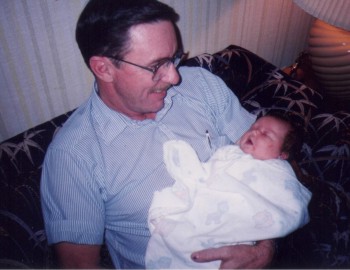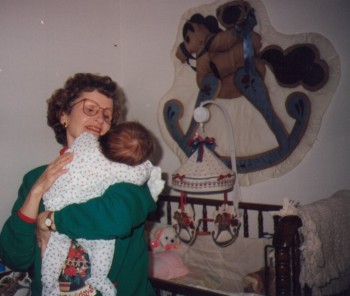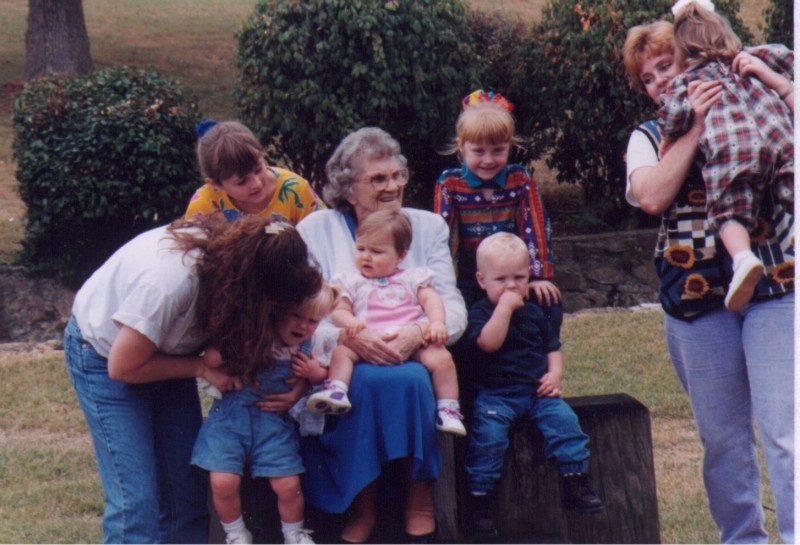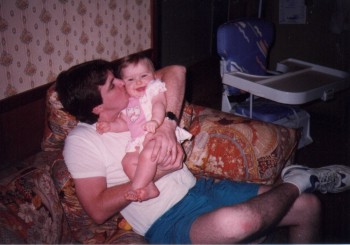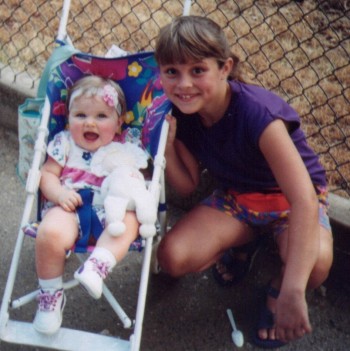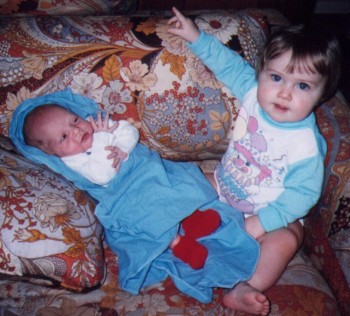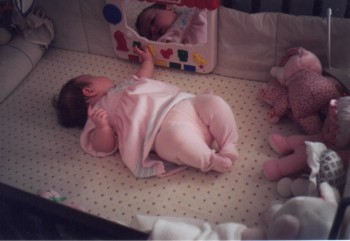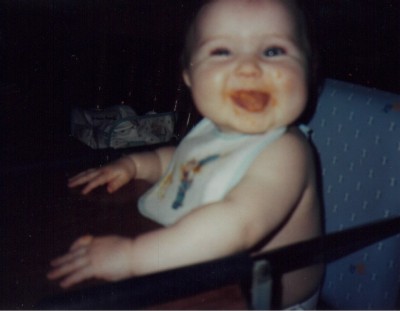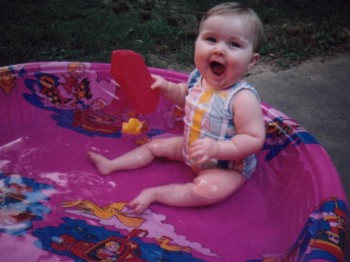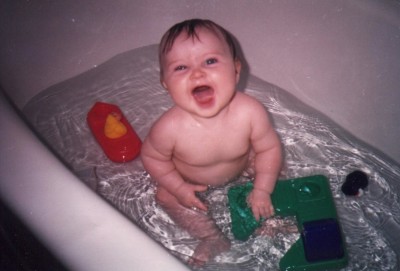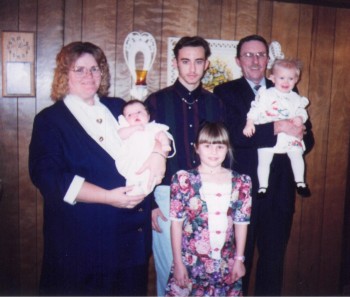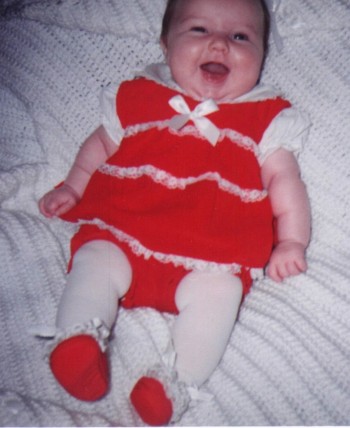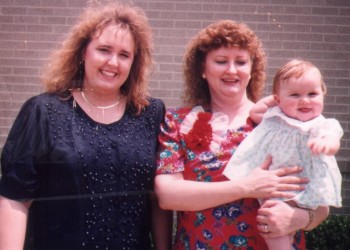 Admiring My Big Brother Brad

Sisterly Bonding with Amanda

Special Times with Granny Ruth

Great Grandma Polly with the Grandkids and Great Grandkids

Hunsakers - Thanksgiving 1994

Showing Out on Mother's Day 1995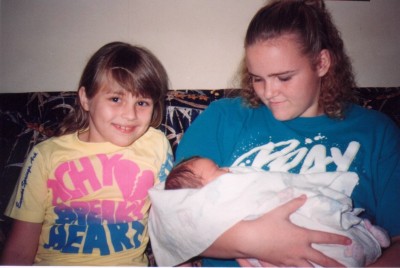 Ashley Watches as Aunt Kayla Holds Carissa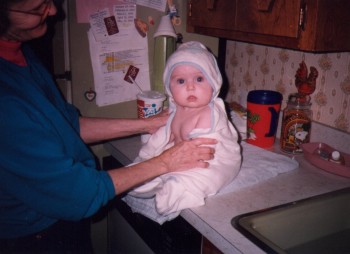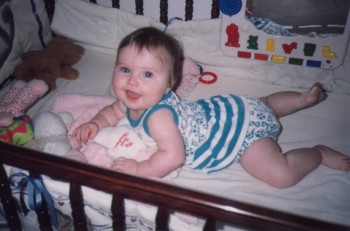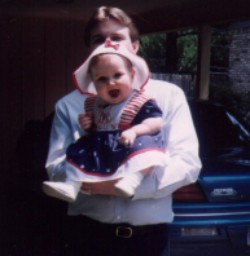 "Hey, Austin, I'm Your Aunt"

Ashley Enjoying the Zoo with Carissa and Evie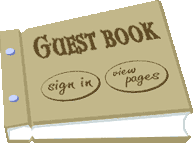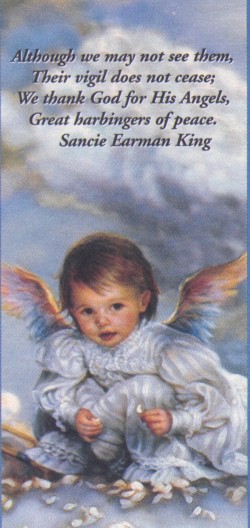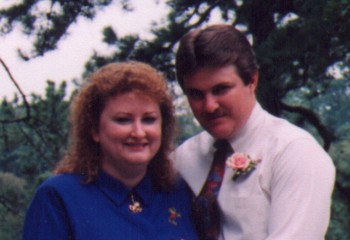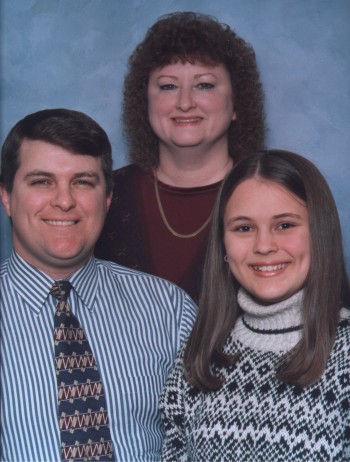 Kevin, Debby and Ashley

2001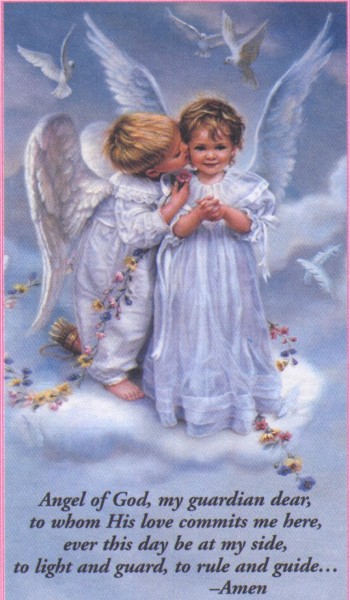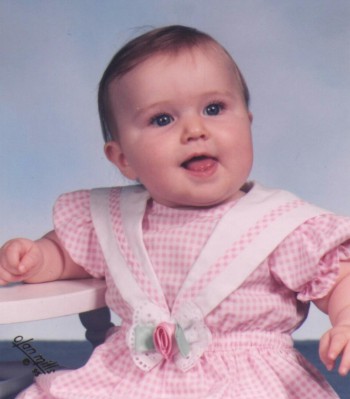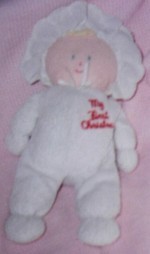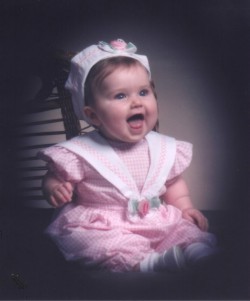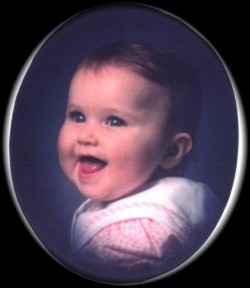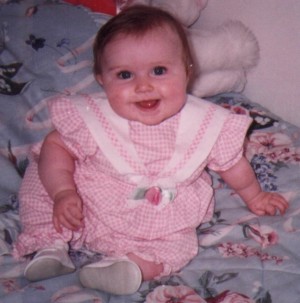 Created by Author and Friend, Marilyn McDaniel, October 1995,

Mom to Angel Stephen Douglas McDaniel 5/23/70 - 3/31/78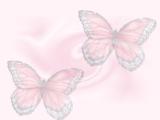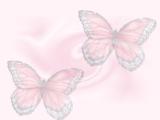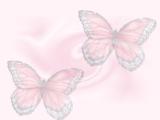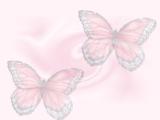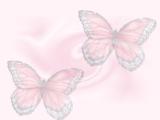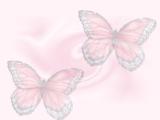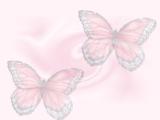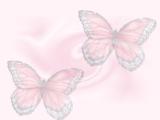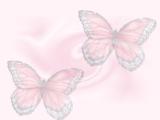 Debby & Kevin's Second Wedding

August 30, 1997